Links on this page:
Life Night Small Groups
Small Groups Are the Foundation We have many teens in faith formation, so the best way for a teen to build relationships is in a small group – this follows national trends. I am very open to teens and parents forming their own groups of 6-8 same-sex groups – essentially, teens requesting each other. The best way to ensure these teens staying together is to have two or more of these parents offer to lead the group as faith formation ministers (click here for the role description).
Teen Ministries' COVID Protocol:

Beginning March 6, 2022, masks are not required, however, anyone is welcome to wear a mask.
If any of the teens or adults are not feeling well, please stay home. If you plan to join us virtually, if it is a departure from normal, please contact Tony. We want to keep everyone safe, including all of our participants, our limited volunteer Faith Formation Ministers, and our parish staff.
We will do what we can to encourage air flow through the parish hall, so dress warmly – some of the groups go outside for a portion of the Life Night. (one of the advantages to holding these events at the parish hall in Billerica Center is that it is at ground level and we may open some windows, unlike the hall at St. Andrew Church in North Billerica…)
Archdiocesan policy states clearly that we cannot (and we will not) enforce in-person attendance as a condition for receiving a sacrament.
We want to continue to offer these in-person events, because so many of you requested them, and we can only do so if we can all agree to follow some basic protocol to take care of each other.
If you are named as a close contact to someone who has tested positive, even if you do not have any symptoms, please follow the protocol you are given, remain at home, and join us online. This is one of the advantages of offering our hybrid model!
If, after attending Teen Ministries in person, a teen or adult leader tests positive, please follow the protocol you are given and contact me for contact tracing. I will keep your information anonymous as I reach out to others.
If, after attending Teen Ministries in person, a teen or adult leader tests positive, please follow the protocol you are given and contact Tony for contact tracing. I will keep your information anonymous as I reach out to others.
Taking these steps is a good way to show love of our neighbors, help limit the spread of this pandemic virus, and show respect for authority.
COVID Pandemic and Our At-Home / Virtual Option
While some families and teens are looking for in-person opportunities, others prefer having a virtual option. As long as Archdiocesan, state, and local pandemic guidelines allow us to hold Teen Ministries in person, we will offer this.
For those choosing the At-Home Virtual Option, the teen will be expected to be an active participant in the Small Groups happening on Zoom. Our expectations will be clear and will be enforced – teens who do not participate on the virtual meeting will be considered as not participating, and teens who do not participate will not be eligible (due to lack of preparation) to prepare to receive the sacrament of Confirmation or any of the other exciting opportunities we hope to offer in Teen Ministries. Please see our Zoom Guidelines on our website.
Zoom For Teen Ministries (same each week):

For Zoom Link, Meeting ID, and Passcode – contact Tony
All Teens Welcomed (Grades 9-12)
Teen Ministries is for all teens in grades 9-12, not only those preparing for the sacrament of Confirmation. We have specific resources for those juniors and seniors who have received Confirmation, to enable them to be leaders and grow in faith.
Occasionally, we also have teens who have already received the sacrament of Confirmation. Since Teen Ministries does not focus directly on preparing for the sacrament of Confirmation, these teens are also welcomed!
We Are Looking for More Life Night Leaders
In order to guarantee the small groups requested, and to serve our teens well, we need many Small Group Leaders – not teachers – adults who are willing to journey with our teens.
I encourage parents – who want to ensure that their teen is matched with friends in their small group – to step up and be the group leaders themselves. Encourage the parents of your teens' friends to help also!
Consider also that the virtual option will allow you to schedule your experience of Teen Ministries at a mutually beneficial time, both beneficial for the teens and the adults serving.
It has never been easier to complete the required safe environment training because it can now be done online. For more information, click here to go to our website.
Please click here for more information about being a Teen Small Group Leader.
Works of Mercy (Service)
We are focusing on experiences of works of mercy, and are no longer able to count service hours. Teens and families are encouraged to keep lists of all service-type experiences for themselves, as those lists may be useful for future scholarships and honor societies at school.
Service expectations have been suspended by the Archdiocese as part of preparation for the sacrament of Confirmation, due to the complexities of offering service opportunities during the pandemic. If you are doing works of mercy or other service activities, please keep track of these yourself.
As we emerge from the COVID pandemic, we will be able to offer more opportunities for teens to serve both God and neighbor in the works of mercy we hope to offer. This adjustment is keeping with regional and national trends in our ministry with teens.
The Sacrament of Confirmation
Teens who are enrolled in their second year of teen ministries will be eligible to begin the process of preparing to receive the sacrament of Confirmation. Much of this preparation will take place during the spring and summer of 2022, with reception of the sacrament scheduled in the fall of 2022. We will invite teens who are in their second year of teen ministries to move forward with the Confirmation sacramental preparation process this spring.
Note About Alpha
Our original plan for 2021-2022 was to have all ninth grade teens complete Alpha for Youth, and even included this in some communication.
However, we have decided to postpone launching Alpha until the Fall of 2022.
Adjustments
For those teens and families who have older siblings who have been enrolled in the past, what we are doing is going to be a major shift in many ways. I believe the direction we are headed will help us better achieve our goals of creating a welcoming community of teens and inviting them to grow in faith and relationship with God. I hope – when these teens are graduating high school – that they will have helped build a new ministry for teens, by teens and adults, who are excited about our Catholic Christian faith.
These improvements will require you and I to adjust our expectations. I will do my best to communicate with you regularly, so you know what to expect. I have some adjustments to make myself!
The adjustments we are making are keeping with the current best practices in serving this generation of teens.
Teen Ministries' Vision – June 13, 2021 (High School 1 Teen-Adult meeting)
Teen Ministries Vision 2021 0613 Slides Notes
Confirmation 2 Parent and Teen Meeting, held June 6, 2021:
High School 1 Parent and Teen Meeting, held February 21, 2021:
Slides from High School 1 Parent and Teen Meeting – Feb. 21, 2021
Following Up From 2020-2021
For those teens who were enrolled in High School 1 during the 2020-2021 year (held virtually), the use of the Chosen resources from Ascension Press will continue when the teen participates in Confirmation sacramental preparation (which is a distinct portion of Teen Ministries).
For those teens who were not enrolled in High School 1 in 2020-2021, and may want to receive the sacrament of Confirmation in the fall of 2022, please contact Tony directly. Due to the pandemic, we will offer a "catch up process", which will involve watching videos online and completing a few online forms or having a few conversations with Tony.
Catholic High School Teens
Since teens attending Catholic High Schools have regular religion / theology classes, they are not required to participate in Teen Ministries in order to receive the sacrament of Confirmation. These teens need only immediate sacramental preparation for Confirmation, which will be done distinctly.
However, teens attending Catholic Schools are welcome to participate in Teen Ministries, because our content will be different than the curriculum at their school and applicable to their lives.
Families of parishioner-teens who are enrolled in a Catholic School should notify us by email, so we may contact you when it is time to begin the Confirmation preparation process.
Schedule
Symphony
(A Life Night Series on the Mass)
April 24
Overture – the Desire for Community
May 1
Sheet Music – The Liturgy of the Word
May 8
Social (Mother's Day) – no Monday Encore
May 15
Crescendo – the Liturgy of the Eucharist
May 22
Harmony – Life in the Eucharist
Already Completed
| | |
| --- | --- |
| Keep It Together And Other Lies We Tell Ourselves (A Life Night Series on Gen Z Issues) | |
| Oct. 17 | Just Keep Smiling / Dealing with Stress |
| Oct. 24 | Whatever It Takes / Academic Honesty |
| Oct. 31 | You're Overreacting / Drama and Toxic Relationships |
| Nov. 7 | Don't Worry About It / Substance Abuse |
Downside Up
(A Life Night Series on Vocation)
Nov. 14
Lonely Together / Desire for Love
Nov. 21
Winning Last Place / The Kingdom of God
Nov. 28
OFF – Thanksgiving
Dec. 5
Day Before Tomorrow / Personal Vocation
Dec. 12
Hurry Up And Wait / Docility to the Holy Spirit
Dec. 19
Word Made Flesh -The Purpose of the Incarnation
Verified – A Life Nigh Series on the Objections to Scripture
Jan. 2
Off- Epiphany
Jan. 9
All-Virtual
(no on campus option)
Trending – The Necessity of Scripture (Tony)
Jan. 16
No Life Night
Confirmation Teen-Parent Meeting at 6pm in the Parish Hall
Jan. 23
(planning for hybrid on campus and virtual)
"Cancelled" – History, Science, and the Bible (Alanna)
Jan. 30
Receipts – Contradictions Within Scripture (Kierra)
NOTICE: Kierra is going to use examples such as the pandemic, shame, teen/pre-martital sexuality, and abortion. Without going into extensive detail, she reflects on some facts she learned and uses these topics as examples of her returning to faith.
Feb. 6
Link In Bio – The Bible and the Church (Kent)
Feb. 13
To Be Determined
Feb. 20
OFF – February School Vacation
What You Get –
(A Life Night Series on Stewardship)
March 6
Super Denario Bros. – Stewards of Resources
March 13
On Loan – Stewards of Creation
March 20
Reconciliation and Mercy (Sac. of Reconciliation will be offered)
March 27
Y'All Come Back Now, Ya Hear? – Active Membership
April 3
Stations of the Cross, Works of Mercy, Retreat Preparation
April 5 (Tuesday)
Virtual Retreat with NET Ministries
April 8 (Friday)
On Campus Retreat with NET Ministries
April 10
Life On The Vine – Stewards of Gifts
April 17
OFF – Easter & April School Vacation
Coordinators
Tony Carbrello is the Coordinator of Teen Ministries, and Dustin Batista is the Assistant Coordinator of Teen Ministries.
We would be happy to answer any questions you have by calling us at 978-667-3733 x445 (Tony) or x448 (Dustin).
Our Goal: To create a community where all teens can actively be living and growing in our Catholic Christian faith.
Teens Assist with Sunday 5pm Mass at St. Theresa Church: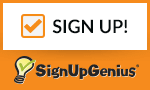 ---
Retreats with NET Ministries
We offered a virtual retreat on April 5 and an on-campus retreat on April 8.
---
Life Teen Resources
LifeTeen Twitter
Teen Ministry Twitter